28 Nov 2023 – 27 Feb 2024
GVPL sxʷeŋxʷəŋ təŋəxʷ James Bay
385 Menzies Street, Victoria, BC
MTWThFS 10am-6pm
Artist Statement:
Art is a part of who I am, it's something that drives me and I feel like I have to get it out. The results make me feel happy and free. What I like most, is when others see my art and it makes them smile.
I want to share my art with people around me, maybe I can reach somebody in some way. I want to connect with people and bring them joy.
I work with mixed media. I'll use pretty much anything I can find because I like to be resourceful. Everything has a purpose, you have to keep an open mind and art comes together. I do love acrylic paints as well!
I am inspired by life: experiences, people, and animals. I don't choose a subject, I feel my way to it. I want to discover all I can about other artists, to learn from them. I love Bob Ross, his quotes are very helpful and I live by them. My favourite one is, "We don't make mistakes – we just have happy accidents."
About the ArtWorks Program at Garth Homer Society:
ArtWorks, a program that Garth Homer Society offers, provides a supportive art studio environment for a current collective of sixteen neurodiverse artists. Much
like a typical art studio, the ArtWorks program provides a place for the artists to gather, create, inspire, and share ideas while also participating in the art community of Greater Victoria. Clients have shown their work in a variety of locations such as the Cedar Hill Rec Centre and the Art Gallery of Greater Victoria.

For the artists, making art isn't just about being creative, it is an important part of their identity and a way for them to voice their thoughts and emotions. The resulting pieces of artwork share the lived experiences of the artists via their own unique perspectives. Art-making brings these artists together, gives them comradery, a place of belonging, and a way to express their own voice. When asked what they do, they always say that they are artists.

If you are ever in the Government Street and Chatham area downtown, please come and view the artwork displayed in the windows and give the clients a wave; they love showing their work.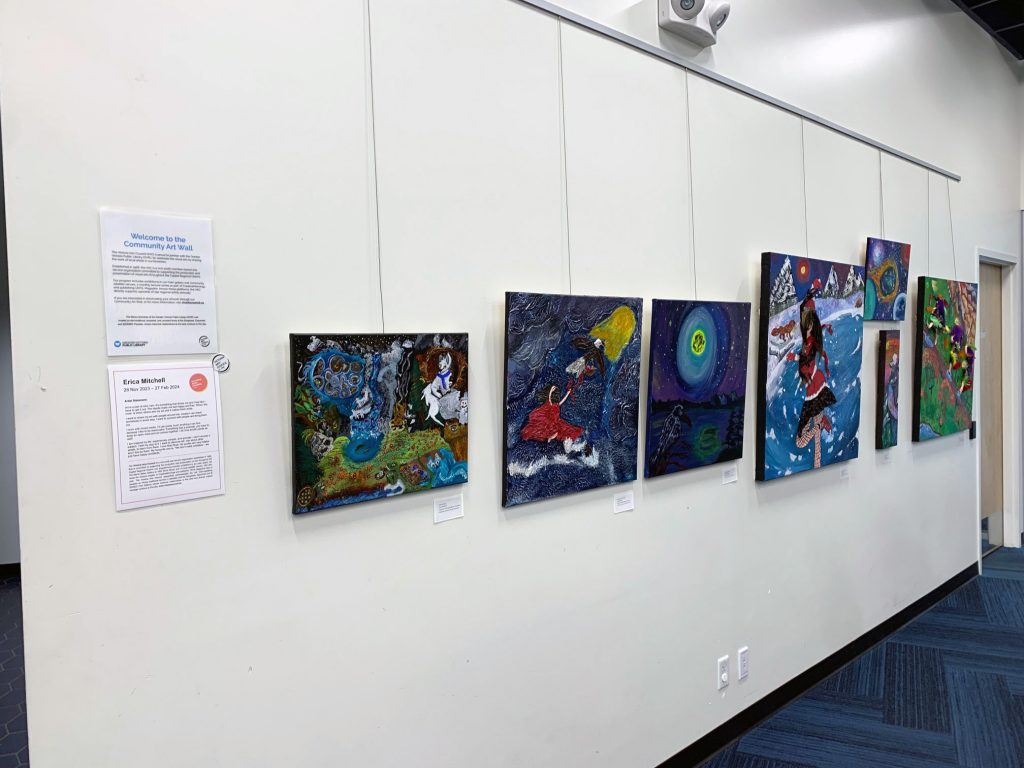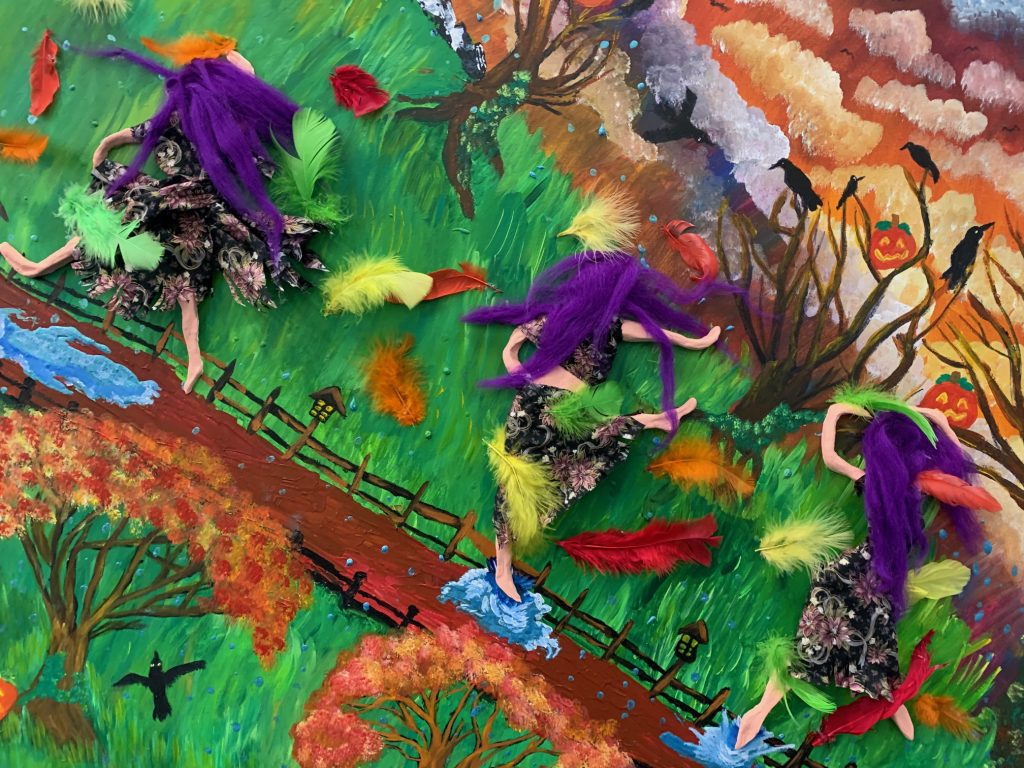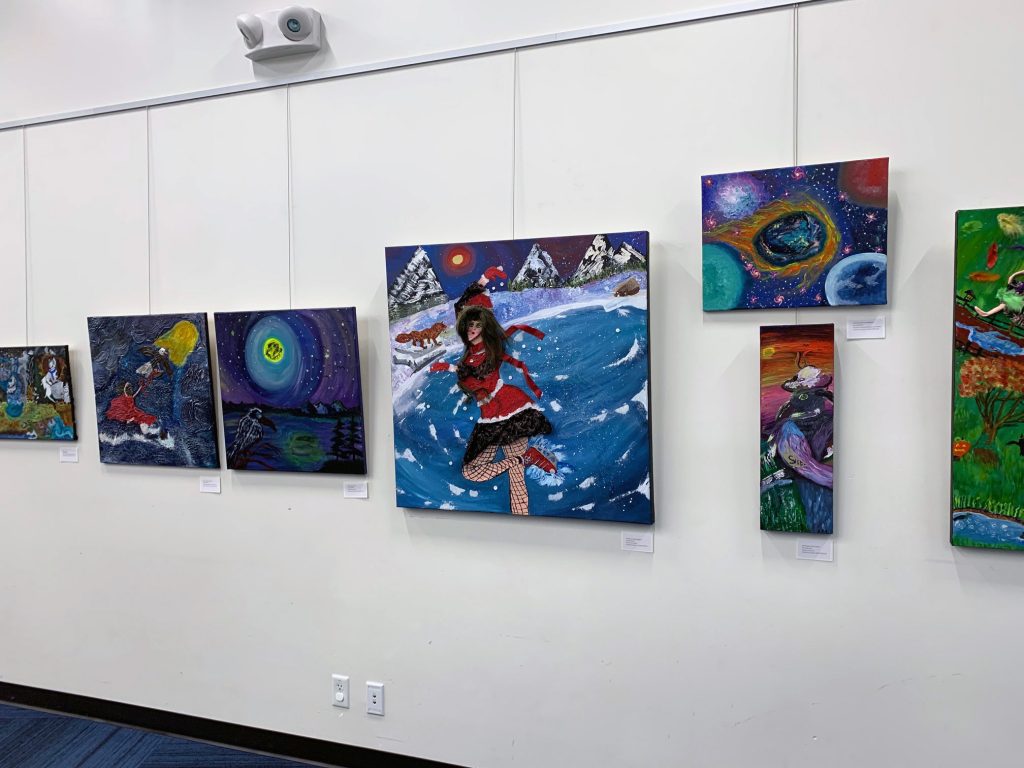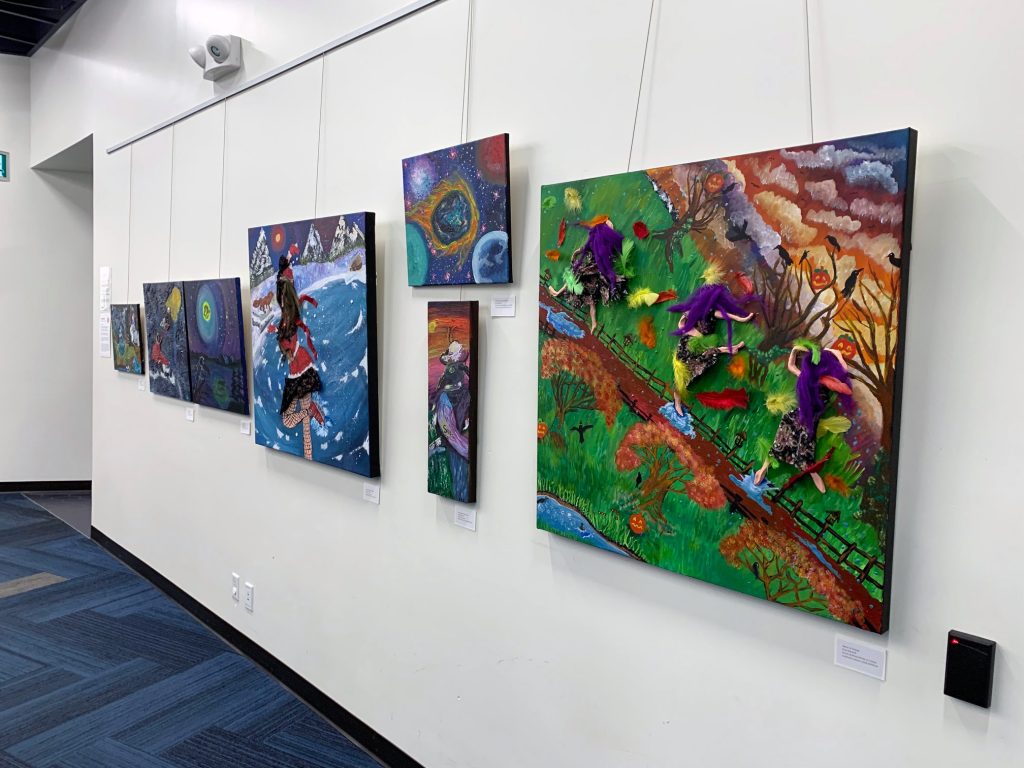 Thank you to the Garth Homer Society for working with us to bring EM's art to the GVPL sxʷeŋxʷəŋtəŋəxʷ James Bay