The Victoria Arts Council is registered charity and not-for-profit organization dedicated to raising awareness of and developing a positive, supportive environment for the arts through education, civic advocacy, projects and programs that engage artists and the community at large. We strive to elevate the profile of local artists and performers, while igniting a passion for arts and culture throughout Greater Victoria.
The VAC has been serving the arts community in Greater Victoria for 50 years. We represent a membership of hundreds of artists, arts groups and organizations who we serve through diverse programs and events.
Our work is made possible by the support of our generous donors. Your contribution is more than a donation; it is an investment in your local arts community.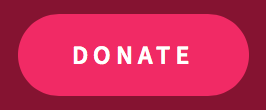 LEVELS OF SPONSORSHIP
Friend    $10 or more
Supporter   $100 or more
Sponsor   $500 or more
Patron    $1,000 or more
Charitable tax receipts are available upon request at every level of donation. If you would like to receive a charitable tax receipt for your donation, please contact us at arts@vicartscouncil.ca.
Donors contributing $100 or more will be recognized on our donor board at our annual Art Victoria Now juried fine arts show.
Stay tuned for our 2017 donor report to see what our donors have helped to support.
If you would prefer to send us your donation by mail, please mail it to:
Victoria Arts Council
636 Fort Street
Victoria, British Columbia, Canada
V8W 3V2
THANK YOU TO OUR 2016-2017 DONORS!
PATRON
Maureen Flanagan
SPONSOR
Ackland Family
Barbara Potash
Kilshaw's Auctioneers Ltd.
SUPPORTER
Anonymous 2
Sheila Blake
South Vancouver Island Potters' Guild
FRIEND
Agnes Ananichuk
Anonymous 1
Alexandra Ashby
Janice Barnes
Paul Beique
Anita Boyd
Linda Byrne
Rosalinde Compton
Judith Ann Craig
Rose Davidson
Sandra Froher
Bev Lenihan
Darlene Letendre
Shelley Mohr
David Moss
Daniel Poisson
Nicola Rendell
Don Smith
Linda Rose Stagg
Jane Storrier
Valerie Wells
Richard Thomas Stuart Wilson
Helen Windsor
Ruth Wittenberg
Astri Wright
Lucille Proulx
Raymond St. Arnaud